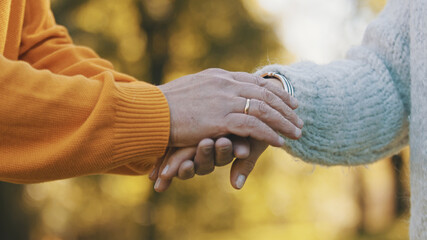 April is STD and STI Awareness Month, the month to raise awareness about sexually transmitted infections/diseases. Although STD/STI awareness should be considered all year long, it is important that we consider the risks associated with these infections/diseases so we don't become a statistic next year!
AFC Urgent Care Malden is here to help educate you on STD's and STI's. We want to be able to help you learn the symptoms, prevention measures and make sure you get the proper treatment, if necessary. If an STD or an STI is untreated, it can potentially be problematic for your health in the long run.
The Most Common STD's and STI's
There are a handful of STDs and STIs. Here are some of the common ones you should look out for:
Chlamydia: Chlamydia is a common, but treatable, STD. If left untreated, chlamydia can make it difficult for a woman to get pregnant.
Gonorrhea: Gonorrhea is a common STD that can be treated with the right medication. If left untreated, gonorrhea can cause very serious health problems.
Syphilis: Syphilis can have very serious problems when left untreated. It is simple to treat with the right treatment.
Herpes: Genital herpes is a common STD, but most people with the infection do not know they have it. While there is no cure, there are medicines available that can prevent or shorten outbreaks. These medicines also can make it less likely to pass the infection on.
STD's and STI's can be sneaky. They're considered sneaky due to the stealth they have in showing symptoms. Some STD's or STI's may not show symptoms for a very long time, but if you start to feel "different" look out for these symptoms:
Unusual discharge from the penis or vagina

Sores or warts on the genital region

Itching and redness in the genital region

Abnormal vaginal odor

Anal itching, soreness or bleeding

Abdominal pain

Fever
When is the right time to Get Tested for STD's?
Listed below are the estimated ages and number of times one should be tested. Safe sex is very important, but sometimes we may get risky and let it get to us. Here are some estimated times and ages for STD and STI testing:
All adults and adolescents from ages 13 to 64 should be tested at least once for HIV.

All sexually active women younger than 25 years should be tested for gonorrhea and chlamydia every year. Women 25 years and older with risk factors such as new or multiple sex partners or a sex partner who has an STD should also be tested for gonorrhea and chlamydia every year.

Everyone who is pregnant should be tested for syphilis, HIV, hepatitis B, and hepatitis C starting early in pregnancy.

All sexually active gay, bisexual, and other men who have sex with men should be tested:
STD and STI Testing is Confidential at AFC Urgent Care Malden
visit our AFC Urgent Care center in Malden, MA. Our center is open 7 days a week, there's no need for appointments, but appointments are always welcomed. There will be 100% confidentiality, and we will get to the bottom of the STD or STI, if tested positive.STD tests can be performed by taking a blood, urine or tissue sample which is brought to our lab on-site. Results are turned around within a couple of days, unlike clinics that outsource lab testing to off-site facilities.
New Feature: Now offering a convenient way to pay your bill online on our website!