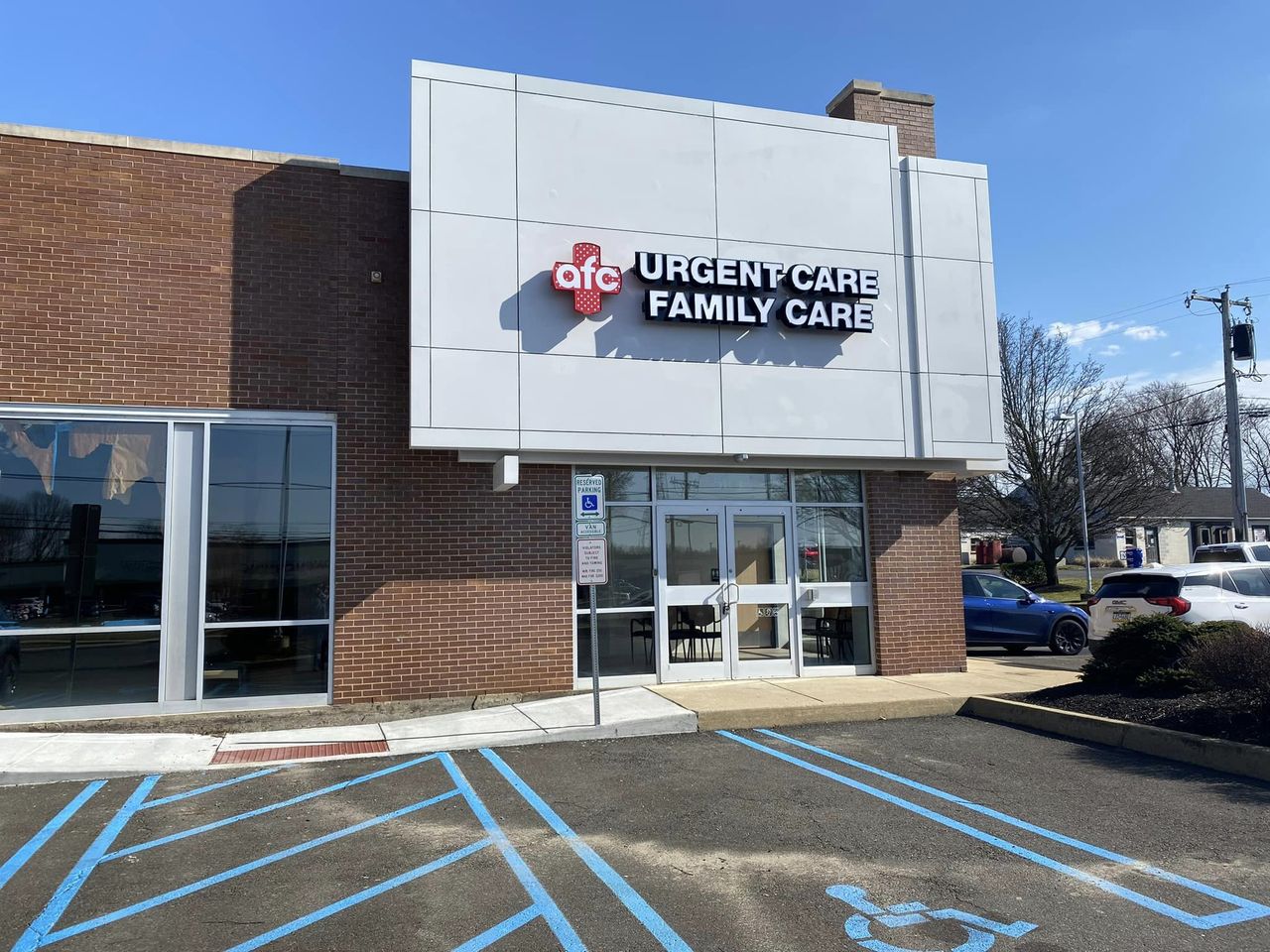 American Family Care Serves Patients Seven Days A Week, No Appointment Needed
SOUTHAMPTON, Pa. – (March 6, 2023) – American Family Care (AFC), the nation's leading provider of urgent care, accessible primary care, and occupational medicine, is now serving patients in Upper Southampton. AFC Southampton is conveniently located at 511 Second Street Pike, near Giant Foods.
The new AFC urgent care center provides a comprehensive suite of medical services that save families time and money. The center is staffed with skilled medical professionals who are deeply committed to providing outstanding medical care.
"We are very excited to open the first true urgent care facility in Southampton," explains Esther Nkrumah, PhD, MS, CCRP, independent owner and operator of AFC Southampton. "The AFC team is here to lessen the burden on area emergency departments by providing treatment for everything from coronavirus testing to colds and flu, as well as cuts, bruises, and fractures. AFC is a much-needed resource for families who live and work nearby our new clinic."
AFC stands out from other urgent care centers by offering consistent treatment across a broad range of services, including accessible healthcare services seven days a week.
AFC Southampton Services
Laboratory on Site – AFC's on-site lab provides a wide variety of lab work, including COVID-19 testing, COVID-19 travel testing, and flu testing. Most results are available within minutes.
State-of-the-Art Diagnostics – Digital x-ray equipment allows AFC staff to take and read x-rays within minutes. Patients are provided with copies on a CD upon discharge.
Occupational Health Services – These exams include D.O.T. physicals, urine drug screens, and breath alcohol tests.
Sports Physicals – It is important for children of any age to undergo a physical before taking part in a school or summer sport. A sports physical assesses a child's physical condition and can even determine if a child could be at risk for serious injury.
Extended Hours – AFC Southampton is open seven days a week, 8 a.m. to 8 p.m. Monday through Friday, 8 a.m. to 5 p.m. Saturday and Sunday.
AFC also offers telehealth services for patients who cannot make it to the clinic to get checked out.
For more information about AFC Southampton, visit www.afcurgentcare.com/southampton.
About American Family Care:
Founded by Dr. Bruce Irwin with a single location in 1982, American Family Care has pioneered the concept of convenient, patient-centric healthcare. Today, with more than 300 clinics and 1500 in-network providers caring for millions of patients a year, AFC is the nation's leading provider of urgent care, accessible primary care, and occupational medicine. Ranked by Inc. magazine as one of the fastest-growing companies in the United States, AFC's stated mission is to provide the best healthcare possible, in a kind and caring environment while respecting the rights of all patients, in an economical manner, at times and locations convenient to the patient. For more information, visit americanfamilycare.com.
FOR IMMEDIATE RELEASE 
MEDIA CONTACT:
Nancy Bostrom, nbostrom@919marketing.com, 919-459-8163