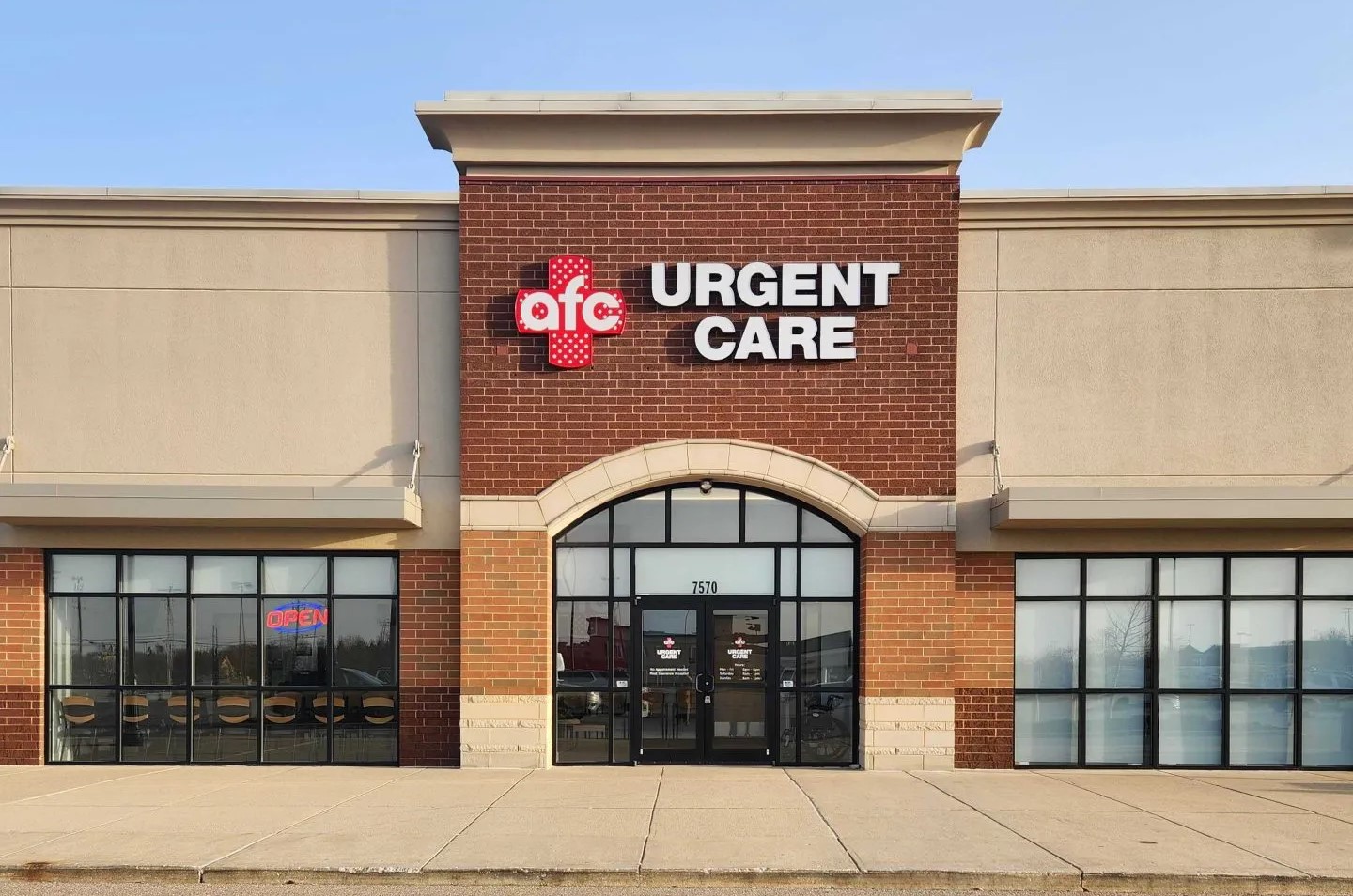 Nation's Largest Urgent Care Provider Comes to Voice of America Shopping Center
WEST CHESTER, Ohio – (February 23, 2023) – American Family Care (AFC), the nation's largest provider of urgent care, occupational medicine, and accessible primary care, continues to expand its national healthcare network with the opening of its first clinic in the Cincinnati metro. AFC West Chester VOA is located at 7570 Voice of America Centre Drive next to TJ Maxx. The urgent care center will begin treating patients on Wednesday, March 1, 2023. Dr. Shri Rao, a internal medicine physician, will serve as medical director.
"My team and I are thrilled to open the clinic's doors and help fill a gap in access to care in the region with our COVID-19 and flu testing, x-rays, and other important urgent care services," said Dr. Rao. "We look forward to building strong relationships with our patients and the communities of West Chester and Mason."
AFC West Chester VOA Services
On-Site Lab Testing– AFC West Chester VOA's on-site laboratory provides a wide variety of lab work, including COVID-19, flu, and STD testing. The clinic will offer Abbott Rapid COVID-19 testing to provide fast, accurate diagnoses. The Abbott test produces results in 15 minutes or less.
Large-Scale Availability– The brand new 4,000-square-foot facility can treat a large number of patients thanks to its nine exam rooms and dedicated staff.
Variety of Medical Care –AFC West Chester VOA staff brings a variety of expertise to offer urgent care, occupational medicine, and sports physicals for students in the community.
State-of-the-Art Technology – Digital x-ray equipmentallows AFC staff to take and read x-rays within minutes. Patients are provided with copies on a CD upon discharge.
Extended Hours– AFC West Chester VOA will be open seven days a week, from 8 a.m. to 8 p.m. on Monday through Friday and from 8 a.m. to 6 p.m. on weekends.
AFC West Chester VOA is independently owned and operated by local Mason, OH residents Kal Patel and Jed Sherman. The two friends started in the hospitality industry, but Patel is a self-admitted accident-prone and frequent urgent care user. He noticed a disconnect between the experience he received and what he expected when visiting a clinic. So, drawing from their hospitality management experience, Patel and Sherman are creating the best complete patient care experience out there.
"We're blending hospitality and health care by building a team that focuses on providing compassion, courtesy, and competency to patients and treating them as our guests," said Patel. "We believe care begins before you see the doctor. So our lobby includes a lighted blue-sky ceiling, fresh ground coffee/cappuccino maker, bottled water, warm blankets, and soft music to soothe the sick patients as soon as they walk in."
For more information, visit us at https://www.afcurgentcare.com/west-chester-voa-oh/.
About American Family Care:
Founded by Dr. Bruce Irwin with a single location in 1982, American Family Care has pioneered the concept of convenient, patient-centric healthcare. Today, with more than 300 clinics and 1500 in-network providers caring for millions of patients a year, AFC is the nation's leading provider of urgent care, accessible primary care, and occupational medicine. Ranked by Inc. magazine as one of the fastest-growing companies in the United States, AFC's stated mission is to provide the best healthcare possible, in a kind and caring environment while respecting the rights of all patients, in an economical manner, at times and locations convenient to the patient. For more information, visit AmericanFamilyCare.com.