Not feeling well and want to talk to a doctor? Or running out of medicine? Virtual doctor appointments with AFC TeleCare are the perfect solution. AFC TeleCare connects you with kind and caring medical professionals when you need them.
Real Care. Virtually Stress-Free
AFC TeleCare lets you video chat with a doctor who can assess symptoms of COVID-19 or other illnesses, prescribe treatments, and refill medication. AFC TeleCare is a stress-free way to get the same quality medical treatment you'd receive in your favorite doctor's office.
Schedule an AFC TeleCare Appointment
Discover all the advantages of our urgent care telehealth services. Set up a video visit on your smartphone, tablet, or computer. Find an American Family Care center near you that offers AFC TeleCare.
Clinic participation, fees, hours of service, age of consent, and insurance coverage may vary by location.
When on the location finder, select "AFC Telecare" as a filter to see participating locations.


Get care, answers, and advice faster with AFC Telecare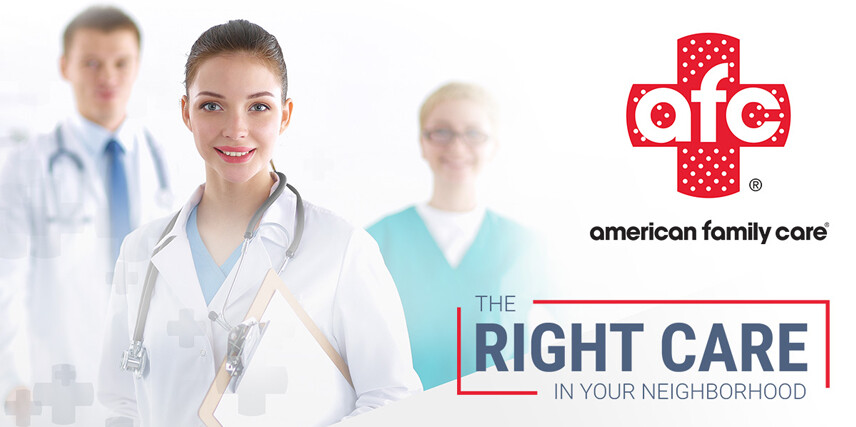 We all experience tummy troubles from time to time. Many times, it is a result of something we ate. But
Read More