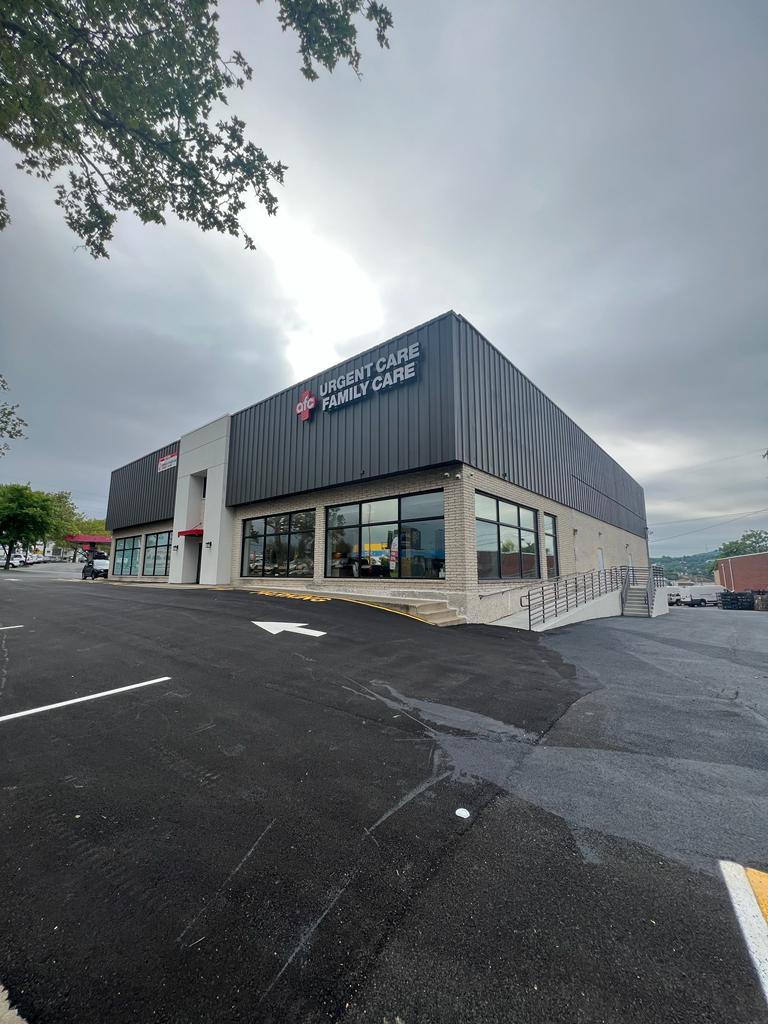 American Family Care Filling Huge Need in Community
ALLENTOWN, Pa. – (June 12, 2023) – A local family with deep roots in the Latino community is thrilled to announce the opening of a new American Family Care (AFC), the nation's leading provider of urgent care, accessible primary care, and occupational medicine, in Allentown. AFC Allentown is located at the corner of Union Boulevard and N. Fenwick Street, right across from Coca-Cola Park. The multilingual medical staff is now serving patients seven days a week.
"Latino families in Allentown are in desperate need of easier access to healthcare providers who speak their language," explains Brazilian native Carolina Walker, FNP, lead provider at AFC Allentown. "We've talked with patients who are traveling more than an hour just to see a provider who can understand them. Our providers at AFC Allentown are fluent in multiple languages, and we know we will fill a huge void in the area, saving people time and money on healthcare."
Allentown is home to a booming Hispanic population. According to U.S. Census data, Hispanics account for 54% of the city's residents. Walker is fluent in English, Portuguese, and Spanish. AFC Allentown providers Dr. Christopher Andrew Eicher, DO, and Jessica Moran, FNP, are fluent in Spanish.
AFC Allentown Services
On-Site Lab Testing – AFC Allentown's on-site laboratory provides a wide variety of lab work, including COVID-19, flu, and STD testing.
Large-Scale Availability – The facility can treat a large number of patients thanks to its six exam rooms, two triage centers, and a procedure room.
Variety of Medical Care – AFC Allentown staff brings a variety of expertise to offer urgent care, pediatric care, primary care, occupational medicine, and sports physicals for students in the community.
State-of-the-Art Technology – Digital X-ray equipment allows AFC staff to take and read X-rays within minutes. Patients are provided with copies on a CD upon discharge.
Extended Hours – AFC Allentown will be open seven days a week, from 8 a.m. to 8 p.m. on Monday through Friday and from 8 a.m. to 5 p.m. on weekends. No appointment is necessary.
AFC Allentown has a mission to serve more than just its patients. Independent owner and operator Thomas Walker and his family plan to dedicate a portion of the clinic's proceeds to helping underserved communities gain access to quality healthcare.
To learn more about AFC Allentown, visit https://www.afcurgentcare.com/allentown/.
About American Family Care:
Founded by Dr. Bruce Irwin with a single location in 1982, American Family Care has pioneered the concept of convenient, patient-centric healthcare. Today, with more than 300 clinics and 1500 in-network providers caring for millions of patients a year, AFC is the nation's leading provider of urgent care, accessible primary care, and occupational medicine. Ranked by Inc. magazine as one of the fastest-growing companies in the United States, AFC's stated mission is to provide the best healthcare possible, in a kind and caring environment while respecting the rights of all patients, in an economical manner, at times and locations convenient to the patient. For more information, visit americanfamilycare.com.
For Immediate Release    
MEDIA CONTACTS:
Nancy Bostrom nbostrom@919marketing.com 919-459-8163
Sue Yannello syannello@919marketing.com 919-459-8162