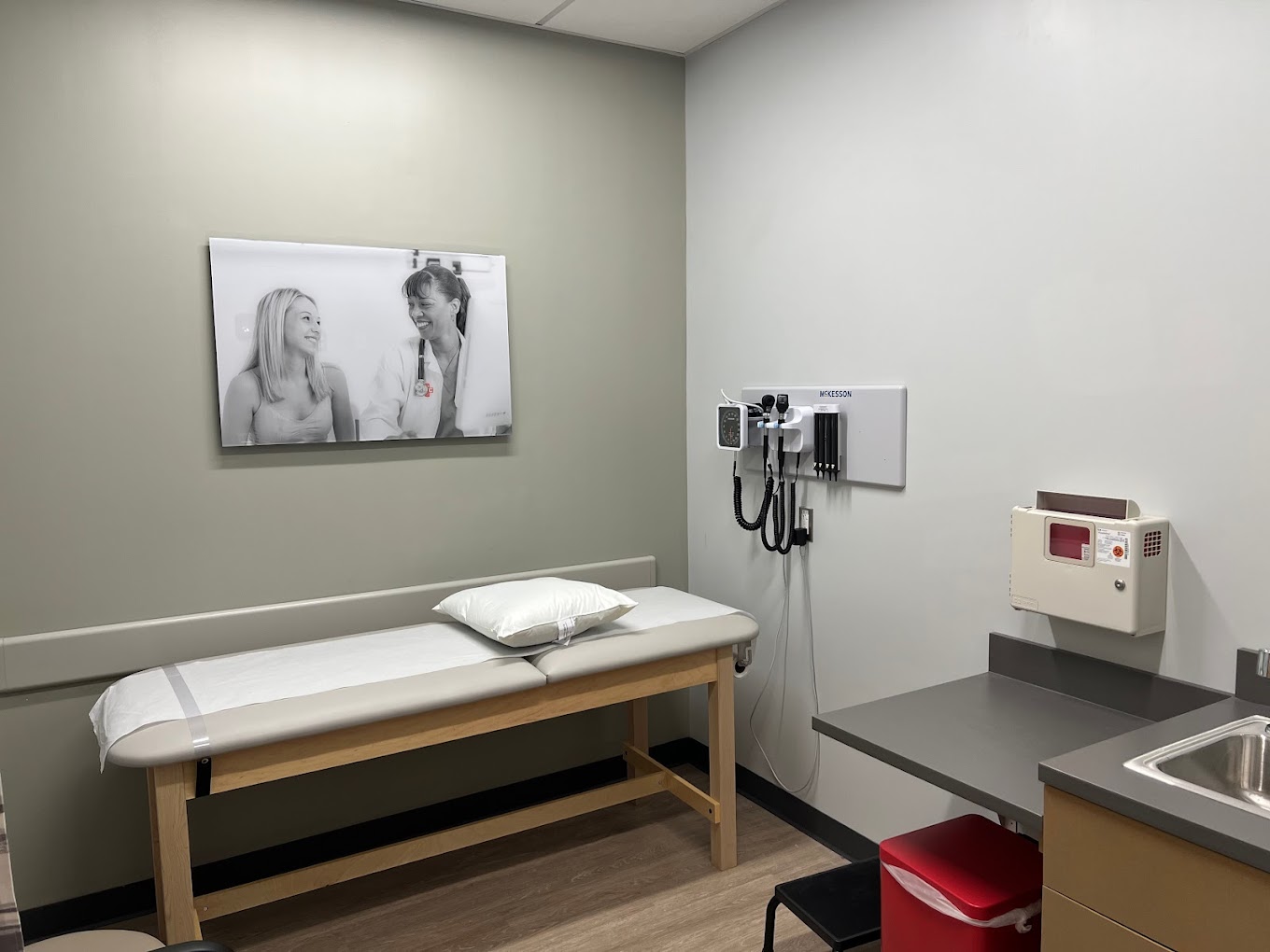 Multi-Lingual Healthcare Providers Serve Patients Seven Days a Week
CHINO HILLS, Calif. – (July 26, 2023) Local entrepreneurs and medical professionals are thrilled to announce the opening of a new American Family Care (AFC), the nation's leading provider of accessible primary care, urgent care, and occupational medicine, in Chino Hills. AFC Chino Hills is located at 4200 Chino Hills Parkway, #800, in the Chino Hills Marketplace. The multi-
lingual medical staff has begun treating patients.
"We're so excited to connect with the local Asian American population in the area and introduce them to our affordable and convenient urgent care services," says Sohyum Lim, PA-C, medical provider and independent co-owner and operator of AFC Chino Hills. "No one wants to wait weeks to get their child into the doctor for a cough or wait hours and spend thousands of dollars to receive help at the ER.  Instead, people can stop by AFC Chino Hills and access healthcare in less than an hour."
Chino Hills is home to a diverse community. According to recent US Census data, Asians account for 40% of the local population. Lim is a board-certified physician assistant fluent in Korean, while the clinic's medical director, Dr. Dalia Dawoud, MD, is fluent in Arabic.
AFC Chino Hills can treat a large number of patients daily as it offers extended hours and has five exam rooms and a procedure room. Patients don't need an appointment. The experienced staff brings a variety of backgrounds and perspectives to the clinic, with Lim trained in primary care and Dr. Dawoud bringing more than 30 years of medical care experience.
AFC Chino Hills Services:
Variety of Medical Care –AFC Chino Hills' staff brings a variety of expertise to offer urgent care, pediatric care, primary care, occupational medicine, and sports physicals for students in the community.
On-Site Lab Testing– AFC Chino Hills' on-site laboratory will provide a wide variety of lab work, including COVID-19, flu, and STD testing.
State-of-the-Art Technology – Digital x-ray equipment allows AFC staff to take and read x-rays within minutes. Patients are provided with copies on a CD upon discharge.
Extended Hours– AFC Chino Hills will be open seven days a week, from 8 a.m. to 8 p.m. on Monday through Friday and from 8 a.m. to 5 p.m. on weekends.  No appointment is necessary.
"We look forward to being a one-stop shop for Chino Hills and surrounding communities," says Tae Kim, managing director and independent co-owner of AFC Chino Hills. "We understand it's no fun to visit the doctor, but we'll ensure our patients have a pleasant experience as we'll treat them like family the minute they walk through our doors."
To learn more about AFC Chino Hills, visit https://www.afcurgentcare.com/chino-hills/.
About American Family Care:
Founded by Dr. Bruce Irwin with a single location in 1982, American Family Care has pioneered the concept of convenient, patient-centric healthcare. Today, with more than 300 clinics and 1500 in-network physicians caring for over 6 million patients a year, AFC is the nation's leading provider of urgent care, accessible primary care, and occupational medicine. Ranked by Inc. magazine as one of the fastest-growing companies in the United States, AFC's stated mission is to provide the best healthcare possible, in a kind and caring environment while respecting the rights of all patients, in an economical manner, at times and locations convenient to the patient. For more information, visit americanfamilycare.com.
FOR IMMEDIATE RELEASE  
Media Contact
Nancy Bostrom,  nbostrom@919marketing.com, 919.459.8163