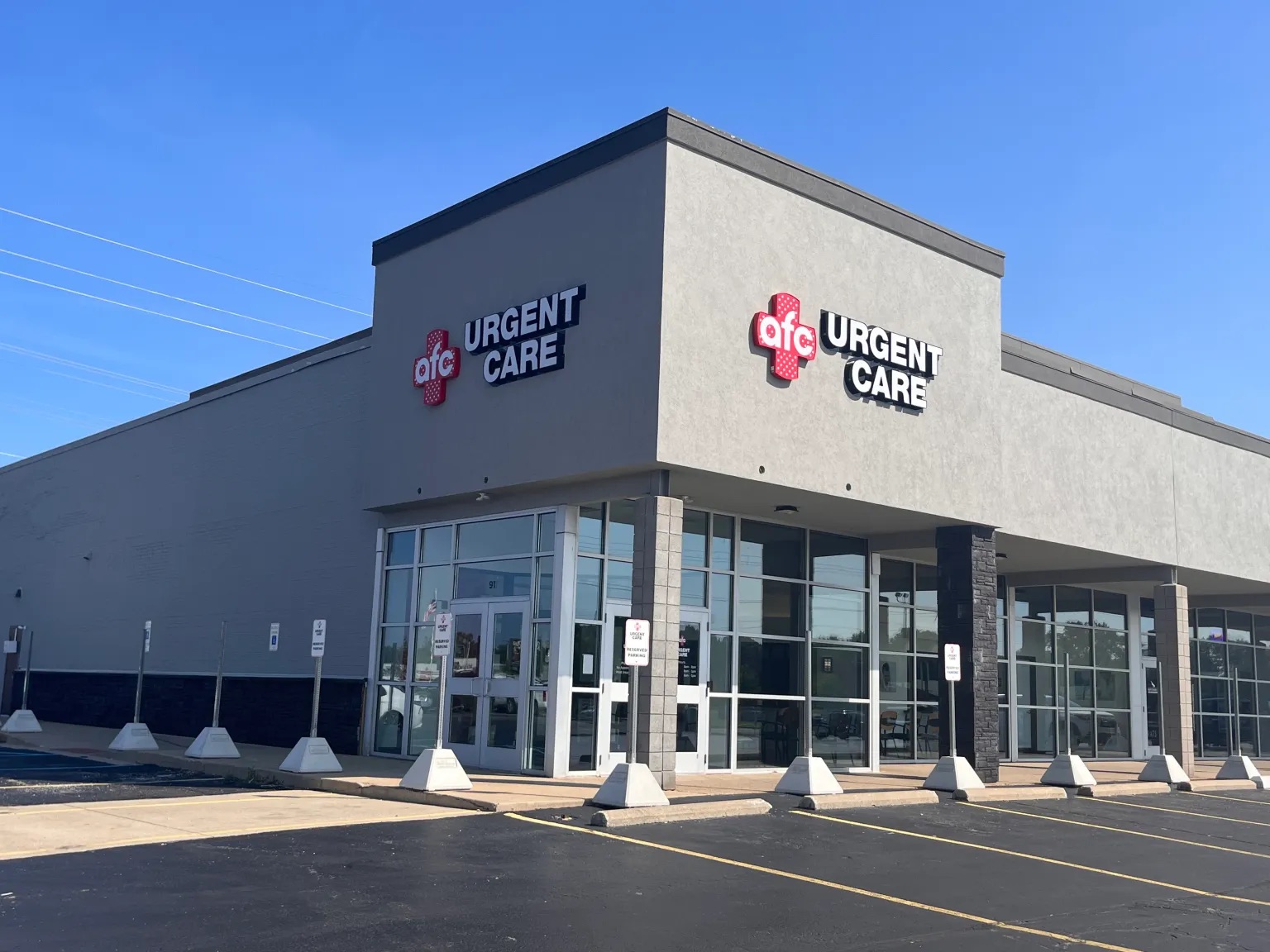 AFC Holland Will Offer a Variety of Urgent Care Services to Patients
Seven Days a Week
HOLLAND, Mich. – (August 22, 2023) – American Family Care (AFC), the nation's leading provider of accessible primary care, urgent care, and occupational medicine, continues its massive expansion with the opening of its latest AFC urgent care center in Holland, Michigan. The new clinic aims to meet the growing community's demands, including summer visitors' needs, back-to-school physicals, and occupational medicine services within Holland's thriving manufacturing industry.
AFC Holland, a state-of-the-art healthcare facility, is located at 91 Douglas Avenue, Suite 110, across from D&W Fresh Market.
"I'm thrilled to expand access to quality healthcare with this family-run business," says Brian Pelke, independent owner and operator of AFC Holland. "We're committed to treating our patients like family. With a focus on exceptional patient experiences and compassionate care, we aim to make AFC Holland a trusted healthcare destination in the area."
Pelke brings 33 years of manufacturing experience, including significant safety management expertise, and 15 years as the president of a manufacturing company. From those experiences, Pelke understands the challenges of being an employer and getting your employees back to work.
"With decades of experience in the manufacturing industry, I will guide my team to serve employers in the Holland community better than anyone else. Our exceptional team is dedicated to providing quality healthcare to the community and assisting local companies with pre-employment physicals, workers' compensation case management, and vaccinations."
AFC Holland will offer a comprehensive suite of medical services that will save families time and money, like sports physicals and flu testing.
AFC Holland Services
On-Site Lab Testing and Vaccinations – AFC's on-site laboratory provides a wide variety of lab work with results available within minutes, including flu, COVID-19, and STD Staff can also perform immunizations like the flu vaccine.
State-of-the-Art Diagnostics – Digital X-ray equipment allows AFC staff to take and read X-rays within minutes.
Occupational Health Exams and Workers' Compensation Cases – These services include DOT physicals, return-to-work exams, and drug testing.
Extended Hours: The clinic is open seven days a week. No appointment is necessary.
Veteran board-certified emergency room physician Robert Hubers, MD, is AFC Holland's Medical Director. To address a void in healthcare within the community, Dr. Hubers and Pelke have prioritized building an experienced and diverse medical team that includes hiring providers with more than 20 years of experience and having Spanish speakers on staff. With Latinos making up nearly a quarter of Holland's population, AFC Holland is dedicated to ensuring patients feel comfortable and understood during their medical care.
"We've heard from individuals in the community that they've had to travel long distances to seek medical care from those that speak their native language," says Dr. Hubers. "At AFC Holland, we're delighted to have a team that can communicate effectively in Spanish and provide compassionate care to all our patients."
AFC Holland opens to patients on Wednesday, August 16. Medical services will be offered seven days a week — Monday through Friday from 8 a.m. to 8 p.m. and Saturday and Sunday from 8 a.m. to 5 p.m. The ribbon-cutting ceremony will be on Tuesday, August 15, from 3 p.m. to 5 p.m.
For more information, visit https://www.afcurgentcare.com/holland/.
About American Family Care:
Founded by Dr. Bruce Irwin with a single location in 1982, American Family Care has pioneered the concept of convenient, patient-centric healthcare. Today, with more than 300 clinics and 1500 in-network providers caring for over 6 million patients a year, AFC is the nation's leading provider of urgent care, accessible primary care, and occupational medicine. Ranked by Inc. magazine as one of the fastest-growing companies in the United States, AFC's stated mission is to provide the best healthcare possible, in a kind and caring environment, while respecting the rights of all patients, in an economical manner, at times and locations convenient to the patient. For more information, visit americanfamilycare.com.