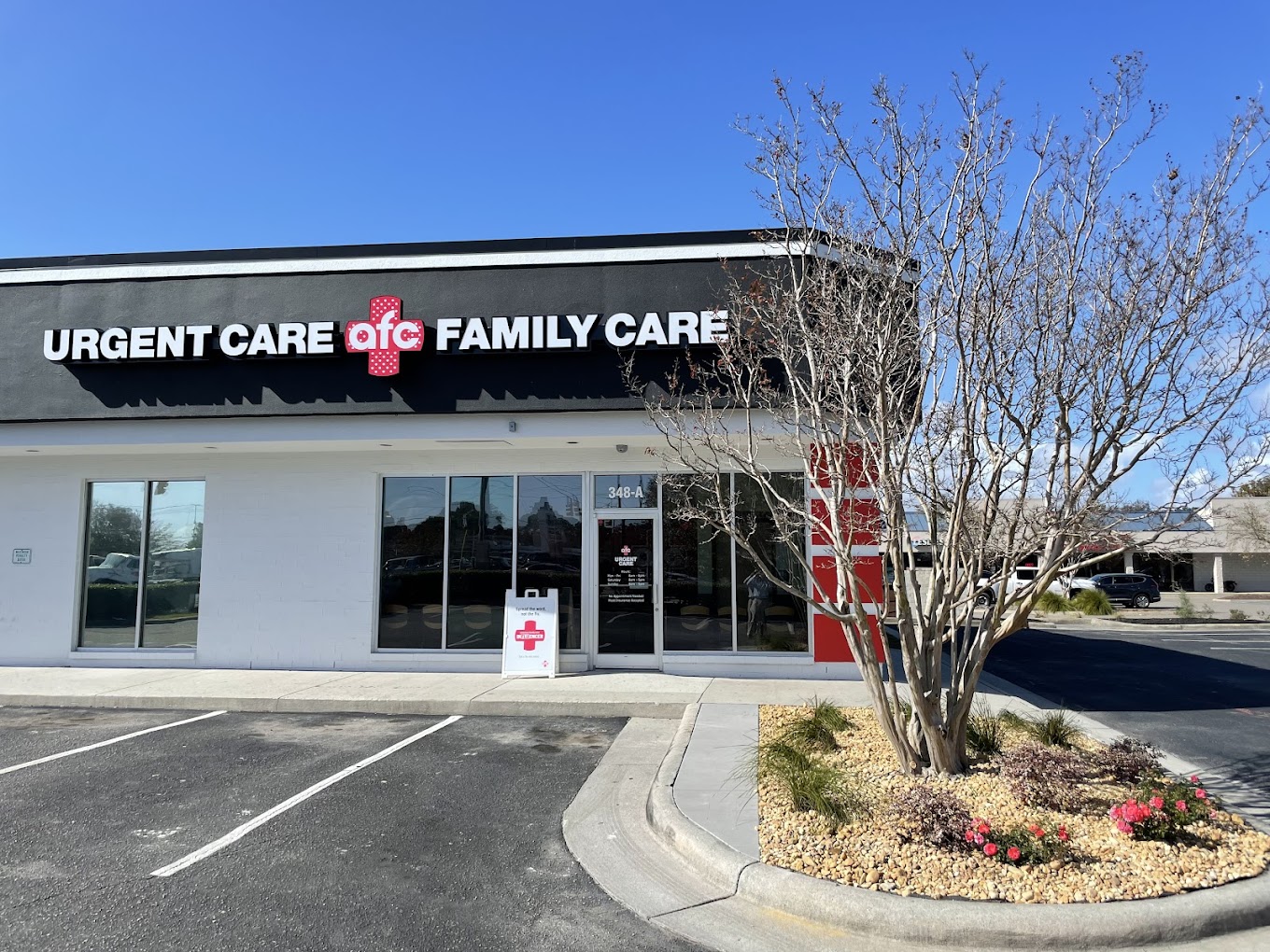 Nation's Largest Urgent Care Provider Expands to North Carolina's Coast
WILMINGTON, N.C. – (October 21, 2022) – A young North Carolina entrepreneur is bringing a new state-of-the-art urgent care facility to the people who live and work in Wilmington. American Family Care (AFC), the nation's largest provider of accessible primary care, urgent care, and occupational medicine, opens its newest location in Wilmington on October 21. AFC Wilmington is located in the University Shopping Center on College Road near UNC-Wilmington's campus.
Maxton Sockwell is general manager for the new healthcare facility. He graduated from the University of North Carolina-Wilmington in 2019 with a business degree. Sockwell was born and raised in the Tar Heel State, growing up in Oxford, north of Raleigh-Durham. He is excited to kick off his entrepreneurial dream of running a business in his college town.
"I fell in love with the people of Wilmington during my years here as a college student," says Sockwell. "During that time, I found accessing healthcare to be difficult, sometimes it involved really long wait times. AFC will solve this problem. Our new location will provide the convenient, accessible, and affordable healthcare that is so desperately needed in the area."
One of the first items on Sockwell's agenda is to give local families and college students easy access to flu shots. After a slow two years, the flu is back this year. Australia, which has its flu season between May and September, has already seen more flu cases than in 2019. As recommended by officials with The Centers for Disease Control and Prevention (CDC), AFC staff urges everyone to get a flu shot by the end of October.
Veteran emergency medicine physician Dr. John Carmack will serve as the medical director of AFC Wilmington. With more than 25 years of clinical experience behind him, Dr. Carmack is board-certified and a highly decorated United States Air Force flight surgeon. He was deployed multiple times in support of Operation Iraqi Freedom, Operation Enduring Freedom, and Operation Inherent Resolve.
"Our entire team is looking forward to becoming the go-to healthcare destination for busy local families and college students," says Dr. Carmack. "In addition to offering flu vaccines, AFC Wilmington's medical staff can provide a full scope of urgent care services, including vaccines, x-ray services, and occupational health exams."
AFC Wilmington Services:
On-Site Lab Testing – AFC's on-site laboratory provides a wide variety of lab work, including rapid COVID-19 and flu testing. Most results are available within minutes. 
Large-Scale Availability – The 2,600-sq ft. facility can treat a large number of patients thanks to its seven treatment rooms and dedicated staff.
Digital X-Ray Services – Digital x-ray equipment allows AFC staff to take and read x-rays within minutes. Patients are provided with copies on a CD upon discharge.
Occupational Health Exams and Workers' Compensation Cases – These services include DOT physicals, urine drug screens, and breath alcohol tests.
Extended Hours – AFC Wilmington will be open seven days a week, from 8 a.m. to 8 p.m. Monday through Friday and 8 a.m. to 5 p.m. Saturday and Sunday.
AFC Wilmington is located at 348 S. College Road, Wilmington, NC 28403. For more information on AFC Wilmington, visit https://www.afcurgentcare.com/wilmington-south-college-rd/.
About American Family Care:
Founded by Dr. Bruce Irwin with a single location in 1982, American Family Care has pioneered the concept of convenient, patient-centric healthcare. Today, with nearly 300 clinics and 1,500 in-network providers caring for millions of patients a year, AFC is the nation's leading provider of accessible primary care, urgent care, and occupational medicine. Ranked by Inc. magazine as one of the fastest-growing companies in the U.S., AFC's stated mission is to provide the best healthcare possible, in a kind and caring environment, while respecting the rights of all patients, in an economical manner, at times and locations convenient to the patient. For more information, visit AmericanFamilyCare.com.
For Immediate Release   
MEDIA CONTACTS:
Nancy Bostrom nbostrom@919marketing.com 919-459-8163
Sue Yannello syannello@919marketing.com 919-459-8162