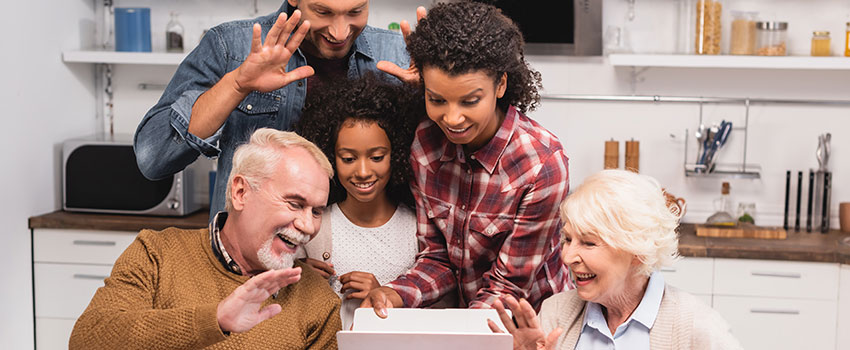 With the pandemic still looming and flu season afoot, it can be nerve-wracking to make decisions concerning family gatherings. It is even challenging to decide which shopping trips are necessary, what time to go and which stores are the best options.
You are not alone in making these choices and navigating how to keep yourself and your family safe this season. Our team at AFC Urgent Care Hixson is here to help you stay healthy, so read on as we offer some tips for staying connected this holiday season!
What Are Some Safe and Creative Ways to Stay Connected With Loved Ones?
We all desire to be connected with our friends and families, especially in hard times. However, keeping your distance may be the best way to keep the ones you love safe this season.
It may be possible to spread love and stay connected with other people during the holiday season, but you might have to get creative!
Creative Ways to Stay Connected
Have dinner over FaceTime. It will not be as good as the real thing, but sharing a meal with others is always rewarding.
Send letters. Snail mail is underrated, but it is a great way to show others you care.
Sit in your cars and chat through the windows.
Have virtual game nights.
Have a gift delivered to someone's house.
If I Do Go Out, How Can I Stay Safe and Healthy?
Some people may not be able to avoid shopping and time outside the house this season. If you do find yourself out and about, following the CDC's health-safety guidelines will help keep you and others safe and healthy.
It is important to take note of the below-mentioned guidelines even in private gatherings.
Ways to Stay Safe
Wear a mask. Masks prevent respiratory droplets from traveling into the air and onto others.
Wash hands often and thoroughly. Use soap and warm water and scrub your hands for at least 20 seconds.
Avoid crowded places. If you must be in a crowd, stay six feet apart from others whenever possible.
Consider using apps and websites to do shopping online if you can. Even groceries are available through online ordering in some locations.
Our team at AFC Urgent Care Hixson is here to help you stay safe and healthy during the pandemic. Reach out to our team today with any health and wellness concerns!