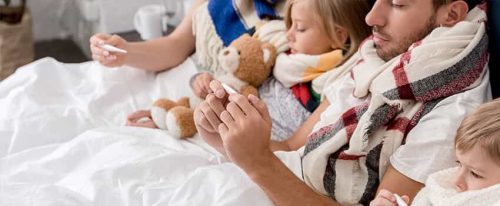 If you were to ask a room full of people if anyone wanted to get the flu this season, it would be shocking if one hand went up. However, if you ask the same people who is not getting a flu shot, you will probably see a few hands go up—but why?
Well, a lot of it has to do with some myths about the flu and the flu shot. Our team at AFC Urgent Care East Meadow wants to share some facts.
What Is the Flu Shot?
The answer here is simple: The flu shot is your best defense against the flu!
Each year, researchers put together a vaccine that protects against three or four strains of the flu expected to be the most active. Getting the shot allows your body to build up antibodies against the virus.
Common Misconceptions About the Flu
Healthy people don't need to be vaccinated.
The flu is just a bad cold.
You can catch the flu from the vaccine.
You don't need a flu shot every year.
You can't spread the flu if you're feeling well.
What Else Can I Do to Prevent the Flu?
As mentioned above, getting a flu shot is your best defense. Because it takes two weeks for your body to develop antibodies against the flu after vaccination, it's best to get the shot before the end of October.
But there are also other preventive steps you can take beyond getting the flu shot.
Ways to Prevent Flu
Wash your hands frequently.
Exercise regularly.
Eat a healthy diet.
Boost your immune system.
Regularly disinfect commonly touched surfaces.
Avoid touching your face.
Do you think you might be coming down with the flu? Visit AFC Urgent Care East Meadow today for a medical evaluation and treatment plan!