At AFC Urgent Care Clearwater, we understand that achieving your weight loss goals is a vital step towards better health and wellness. Whether you're looking to address clinical health needs or simply want to enhance your fitness level, our dedicated team is here to guide you through a comprehensive and customized weight loss program. Let's explore the details of our program and help you determine if it's the right fit for you.
Is a Weight Loss Program Right for Me? In a world where two out of three adults are clinically overweight due to lifestyle factors, seeking professional guidance for weight loss is a wise choice. At AFC Urgent Care Clearwater, we extend a warm invitation to individuals who are motivated to make a change. Whether you're aiming to shed pounds for medical reasons or striving to adopt a healthier lifestyle, our clinic is here to provide you with tailored solutions that align with your goals.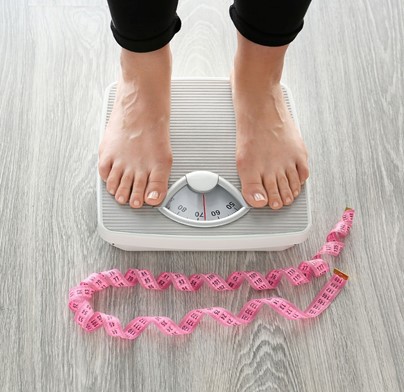 Why Choose AFC Urgent Care Clearwater for Weight Loss? Choosing the right partner for your weight loss journey is crucial. At AFC Urgent Care Clearwater, we offer more than just a generic approach. Our team is committed to crafting personalized weight loss plans that take into consideration your unique circumstances, preferences, and health requirements. Here's why our program stands out:
Comprehensive Approach: Our weight loss program goes beyond mere weight reduction. We address holistic health, focusing on improved overall well-being.
Expert Provider Guidance: Our experienced healthcare professionals closely monitor your progress, ensuring you're on track and making the necessary adjustments as needed.
Lifestyle Integration: We understand that lasting results come from sustainable changes. Our plans seamlessly integrate with your lifestyle, making them easier to follow.
Health Benefits: Beyond aesthetics, weight loss contributes to reduced risk factors for various health issues, enhancing your longevity and quality of life.
What's Included in the Weight Loss Program?
Our weight loss program is designed to provide you with comprehensive support every step of the way. Here's an overview of what you can expect:
Complete Medical Work-up: We begin with a thorough assessment of your health to create a tailored plan that suits your individual needs.
Weekly Weigh-in Visits: Regular check-ins help us track your progress and make any necessary adjustments to your plan.
Monthly Check-ups with a Provider: Monthly meetings ensure that your weight loss journey is safe and effective, with room for modifications if required.
Diet Guidelines: Our expert team offers guidance on healthy eating habits and balanced nutrition to fuel your weight loss.
Lifestyle Fitness/Exercise Plan: We help you develop a practical fitness routine that complements your lifestyle, ensuring you stay active and motivated.
Caloric Food Intake Programs: Learn about managing your calorie intake effectively to support your weight loss goals.
B-12 Shots: Some individuals may benefit from B-12 shots to boost energy levels and metabolism.
Appetite Suppressant: In certain cases, appetite suppressants may be prescribed under professional guidance.
Estimated Costs:
Understanding the costs involved is essential for making an informed decision. Here's a breakdown of the average costs for our weight loss program:
$120 for the initial visit
$30 for weekly visits
$60 for monthly follow-up visits with a provider
Please consult your health insurance plan administrator to inquire about potential coverage for our weight loss services. While we accept various health insurances for urgent care, coverage for our weight loss program may vary.
Take the First Step:
If you're ready to embark on a transformative weight loss journey or wish to learn more about our services, don't hesitate to reach out to our medical professionals at (727) 266-1266. We're here to guide you towards a healthier, happier you.
AFC Urgent Care Clearwater is your partner in achieving your weight loss goals. Our comprehensive program, expert guidance, and personalized approach set us apart. Whether you're seeking to address medical concerns or aiming to enhance your lifestyle, our team is dedicated to supporting you every step of the way. Start your journey towards a healthier future today.