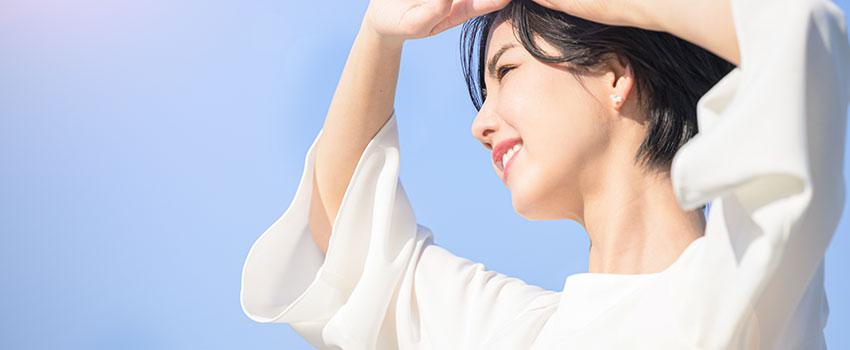 We are ready to enjoy a beautiful summer season here in east Tennessee! With all of the family fun, warm sunny days and community events, summer is definitely one of our favorite seasons in Athens.
That said, we know how important it is to take care of our skin during this time of the year, and we want you to protect your skin from the sun as well!
Our AFC Urgent Care Athens, TN team explains the risks of sun exposure and how to protect your skin all season long below, so check it out.
What Does the Sun Do to My Skin?
It might seem confusing, but while you need sun exposure to stay healthy, too much sun exposure is unhealthy. Are you still with us? When you are exposed to the rays of the sun, your body produces vitamin D, which is essential for a healthy body. But the sun's UV rays are also damaging to your skin.
Over time, UV ray exposure can damage your cells' DNA, which can negatively impact your skin's health. You can develop sun spots, premature skin aging, sagging skin and even skin cancer. This is why caring for your skin before you head out into the summer sun is critical!
Managing Your Exposure to the Sun
Avoid being outside when the sun is the strongest.
Take frequent breaks in the shade.
Wear sunglasses and protective clothing.
Move outdoor activities into a shady spot.
How Can I Best Protect My Skin From the Sun?
The first step is to have a reliable sunscreen that you use every day. Yes, we said every day. The sun can be dangerous no matter what season we are in or what the weather is doing! Apply sunscreen to all of your exposed skin, and reapply it every two hours while you are outside.
In addition, you should be wearing sunglasses when you are able and wearing a hat! A hat is an easy way to protect the areas of your skin that are the most sensitive to the sun, like your ears, scalp and neck. You should also consider investing in some UV-protective clothing! This type of clothing is actually able to filter out the dangerous UV rays while keeping your skin safe.
Signs You Should Visit With a Medical Provider
A new change to your skin, like a growth or sore
A changing mole
Skin itchiness
The appearance of a lump under the skin
Sun safety is crucial throughout your life. If you are worried about a potential sign of skin cancer, come see us at AFC Urgent Care Athens, TN.