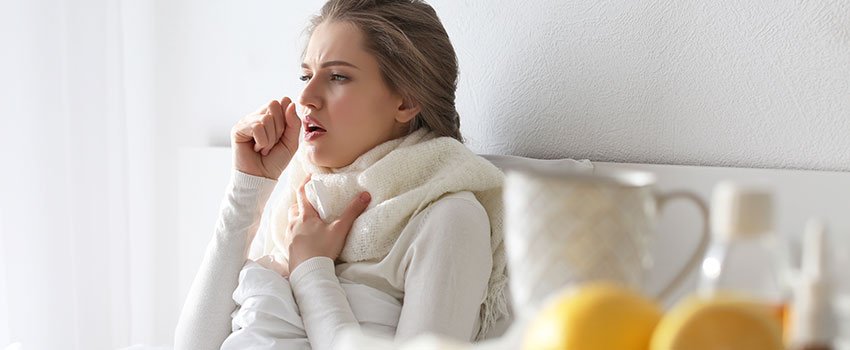 Influenza has arrived in a big way all over the United States this season. Since it is so contagious, it can spread really quickly through communities. Because the flu is so apparent right now, it is important to refresh your memory on the symptoms of this particular illness.
If you start to feel sick at all this year, just remember that your AFC Urgent Care Gastonia team is here to help you feel better. In the meantime, check out our latest blog all about influenza below!
What Symptoms Does the Flu Start With?
Just like any other viral illness, the flu is contracted through contact with a virus. It can spread from person to person through coughs, sneezes or through physical contact with an infected person. You can also get sick by touching an infected surface and then touching your face.
While it may start out with a minor sore throat or runny nose, what sets the flu apart from other illnesses like the common cold is how fast the other symptoms set in. With the common cold, you can expect to feel progressively more sick over the course of a few days. The flu can make you feel really sick in a matter of minutes with a fever or body aches!
Possible Symptoms to Expect With the Flu
Fever
Runny nose/congestion
Sore throat
Cough
Muscle or body aches
What Are My Recovery Options for the Flu?
If you come see us at the onset of your symptoms, we may be able to help prescribe an antiviral medication that can lessen your symptom duration and intensity! However, these medications work best when they are started within a few days of your symptoms.
The majority of flu cases are best treated at home with rest and plenty of fluids. Prioritize getting quality sleep and eat foods that are easily digestible. If you take care of yourself during this time, you can expect to feel better in about a week, though more persistent symptoms like a cough might linger a little bit longer.
Foods to Eat While You Are Sick
Broth, whether by itself or in a soup
Yogurt
Vitamin C-rich foods like oranges or broccoli
Oatmeal
If you are wondering if your recent illness is the flu, come see us at AFC Urgent Care Gastonia for a rapid test.