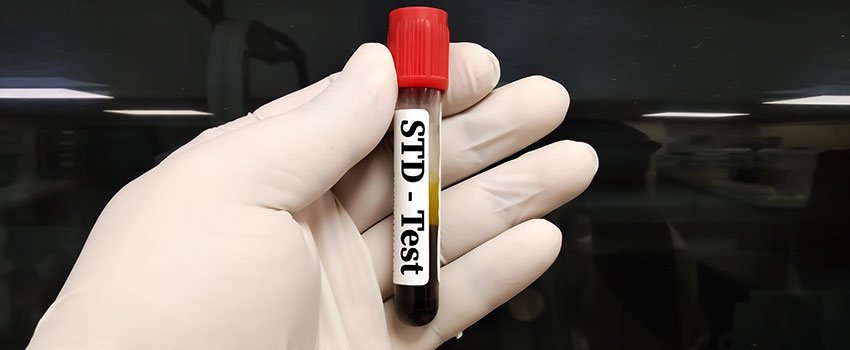 Sexually transmitted diseases, or STDs, aren't usually topics of casual dinner conversation, but did you know that they are incredibly common? Millions of Americans experience them every year, and they can range from asymptomatic cases to severe infection.
If your most recent symptoms may make you wonder if you should be tested, it is always better to err on the side of caution and seek out a test. We can help you get tested quickly at AFC Urgent Care Gastonia.
How Could I Have Gotten an STD?
An STD is an infection you develop through unprotected sexual contact. They can be incredibly contagious, and some of them don't produce any symptoms! If you have no symptoms, it can be hard to know if you have one.
Even if you feel fine, it is important to get tested regularly, especially between partners. Infections can be mild, but if you fail to get tested and treated, a mild case can often cause long-term issues. Thankfully, we test for a variety of STDS right in our clinic! The expansive list is on our website, but below are a few that we commonly test for.
STDS We Can Test For
Chlamydia
Gonorrhea
Syphilis
Trichomoniasis
Do All STDs Need to Be Treated?
There are some cases where an STD infection can resolve on its own, but you should always be evaluated by a medical professional. An untreated infection can lead to fertility issues, pelvic inflammatory disease or pregnancy complications. All of those are a big price to pay in exchange for a simple STD test.
Never ignore any symptoms you feel and don't feel ashamed or embarrassed to ask for help. That is what we are here for, and we promise to treat you like the important patient that you are!
STD Prevention
Get tested when changing partners/relationships.
Use a condom during sexual contact.
Get vaccinated for hepatitis A, hepatitis B and HPV.
Never ignore symptoms.
Communicate with your partner about diagnoses.
Are you concerned that you contracted an STD? Come get tested at AFC Urgent Care Gastonia today.