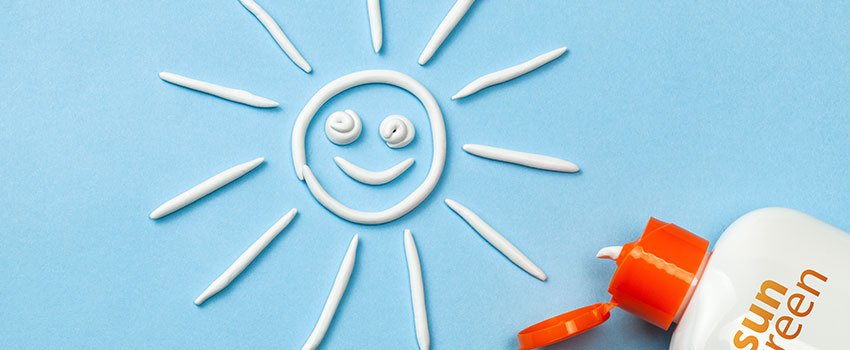 It can feel wonderful to feel the sun on your skin, but in recent years, we have learned just how dangerous the sun's harmful UV rays can be to us. Not only can sun exposure lead to painful sunburns and blisters, but it can also increase your chances of developing skin cancer as you age.
The good news is that all sunburns are entirely preventable, and by practicing good sunscreen application habits, you can significantly reduce your chances of experiencing lasting health effects. To help you navigate the world of sunscreen, your AFC Urgent Care Gastonia team has some helpful advice.
How Do Chemical and Mineral Sunscreens Work?
Sunscreen works by shielding your skin from the sun's UV rays, but the two different types do it in very different ways.
Mineral sunscreens contain small, natural particles that sit atop the surface of the skin and physically shield it from UV rays. Chemical sunscreens allow UV light into the skin, but the chemicals convert the rays into heat so they are no longer harmful.
What to Look For in Sunscreen
SPF 30 at minimum
Broad-spectrum protection
Gentle on the skin to prevent reactions
Is 1 Type of Sunscreen Safer Than the Other?
While research is still being done to determine if chemical or mineral sunscreen is better overall, experts urge that people make sure they are wearing sunscreen of any type to be as safe as possible.
Mineral sunscreens are more natural and are typically better for people with sensitive skin, as they do not present exposure to chemical ingredients.
Other Precautions to Take to Be Sun-Safe
Avoid being outside during the afternoon, when UV rays are strongest.
Wear long, loose clothing items rated for UV protection.
Apply SPF-containing lip balm when you are outdoors.
Wear a broad-brimmed hat to protect your scalp, ears and neck.
If you have not been feeling well, your AFC Urgent Care Gastonia team is here to help you. Contact us today to schedule an appointment with a doctor.