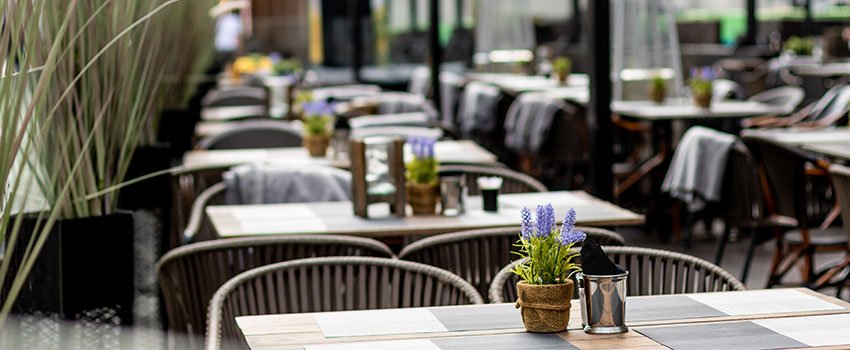 While the FDA has stated that it's not proven that COVID-19 is carried through food, there is still a high risk involved in going out to eat. We definitely get that cooking can get tiring, but there are ways to enjoy your favorite restaurant without dining in!
Read on as our team at AFC Urgent Care Gastonia further explains.
Why Is Going Out to Eat Considered Unsafe?
COVID-19 is much more easily transmitted indoors. Obviously, almost all restaurants have indoor dining areas and eating requires taking off your mask. Because of this, being maskless in closed quarters increases the COVID-19 risk of all involved.
However, if you simply must go out to eat, we highly recommend following the health-safety protocols that we've listed below.
Ways to Decrease COVID-19 Risk When Dining Out
Wear a mask at all times when not eating.
Wash your hands before eating, and carry hand sanitizer just in case!
Sit at least six feet away from other customers.
Do not share food.
Do not use self-serve items.
How Can I Support My Favorite Restaurant, Then?
By ordering carryout or to-go! We understand that not every restaurant offers these services, but most have made the change since the pandemic has hit.
If the restaurant itself does not offer carryout and to-go services on their own website, check apps like PostMates, UberEats and DoorDash. Using these services is a great way to enjoy a special meal and support your local businesses while also staying safe! We've listed some common ways to slow the spread below so we can all get back to dining in our favorite restaurants sooner rather than later.
Ways to Slow the Spread of COVID-19
Regularly wash your hands with soap and water.
Avoid touching your face with unwashed hands.
Wear a mask over your mouth and nose in public.
Stay at least six feet away from those who don't live in your immediate household.
We know it's hard, but it's important to stay vigilant so we can get through this pandemic once and for all! If you have any other questions or need medical care, don't hesitate to walk into our AFC Urgent Care Gastonia center today.