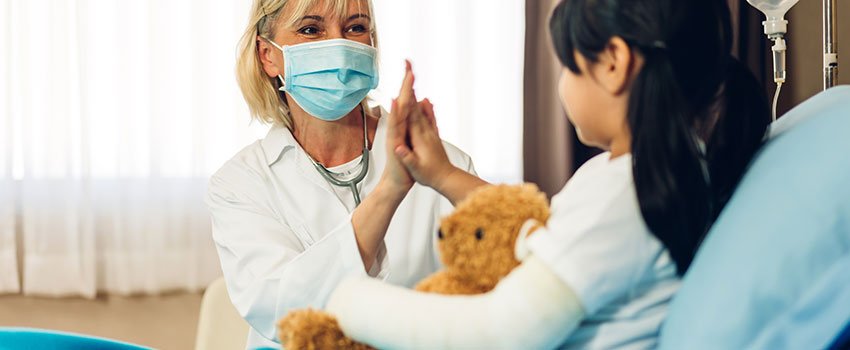 When you are in need of medical care quickly, your experience needs to be as efficient and as convenient as possible. At AFC Urgent Care Gastonia, we strive to do just that. Our caring and knowledgeable staff will see you quickly and provide you with the quality care that you deserve.
Deciding what clinic to visit when you need care can seem overwhelming. After all, aren't all urgent cares the same?
When you step into our doors at AFC Gastonia, you will know that what we do is above the competition. We have short wait times and are conveniently located so you always know where to find us.
Why Should You Choose Us?
We are located right across the street from Earl Tindol Ford, so we are about as central as we can get here in Gastonia. Our easy access allows us to be right off of a red light, so you can't miss our entrance.
We also offer a variety of attractive qualities that can help make your experience smoother than our competitors, including:
Short wait times
Great reviews from past patients
Fewer staff members for a more personable experience
Our Care Doesn't Stop at the Door
One of the aspects of our clinic that we are proud of is our referral program to local specialists. If you need to be seen further for your condition or issue, we have great relationships with places like Gaston Radiology, Gaston Foot and Ankle, and Carolina Dermatology.
Even if AFC Gastonia isn't your only stop on your way to wellness, we want you to receive the greatest care possible.
Cost Transparency
We don't surprise patients with bills. Each service is communicated ahead of time.
Not all materials and equipment used in your care is charged back to you.
Our pre-negotiated rates with insurance companies ensure a fair price.
We have a consistent and transparent pricing structure.
If you get injured at the Sip N Savor Music Fest or your little one sprains an ankle during Skate Night at Kate's Skates, we want you to know that we will be here to help. We are proud of our convenient and effective approach to patient care, and we look forward to being your urgent care of choice.
We are the most reliable choice when it comes to your urgent care needs. We will take care of you at AFC Urgent Care Gastonia!