Urgent care is one of the most affordable and accessible medical options for Americans of all backgrounds. Finding a nearby urgent care center is likely the difference between avoiding high surprise medical bills, long-wait times, and delays in needed medical care.
If you're not sure how urgent care can help you, here is a quick recap on how urgent care and walk-in clinics are beneficial for patients and the healthcare industry as a whole. For patients that may not fully understand how urgent care centers can improve your healthcare experience, here is a brief breakdown:
Urgent care centers are extremely cost-effective and allow patients to get the care they need with multiple insurance carriers or through affordable self-pay options. Most urgent care facilities have services that cost a fraction of the emergency room.
The quality of care at an urgent care center isn't any lesser than a traditional medical facility for acute medical services. These include x-rays, blood testing, injury treatment, physicals, and a mix of preventive services.
Urgent care centers only have a mild wait time for medical services and usually average at 15 minutes for services. Conversely, an ER can have waits upwards of an hour for the same services.
Whenever patients need a reliable and affordable medical option for sudden medical needs, that aren't full-blown emergencies, urgent care provides an excellent option. But where can patients around Denver find urgent care?
Thankfully, AFC Urgent Care Denver has four convenient locations across the city where patients can quickly get the care they need:
Patients and residents of Speer, CO can visit our urgent care on E. Speer Boulevard!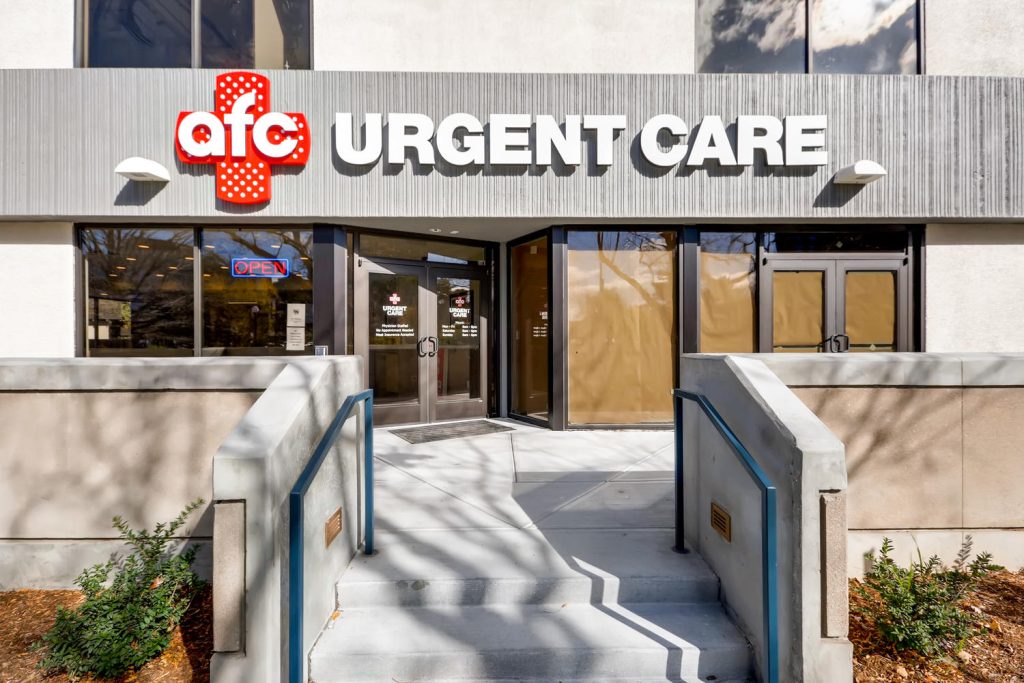 AFC Urgent Care Denver Speer is located at 777 E Speer Blvd. and provides an immediate urgent care location for patients located around Speer, Baker, Capitol Hill, and Alamo Plactica. For patients located around Speer, AFC Urgent Care is just a short bus or car ride for care.
Whenever patients come visit AFC Urgent Care Denver Speer, they can always expect convenient, affordable, and accessible urgent care options. For example, patients that visit our Speer clinic or any other facility can take advantage in our $25 back-to-school physical and get their child ready for the new school year!
AFC Urgent Care Denver Park Hill provides the high-quality services you need ASAP!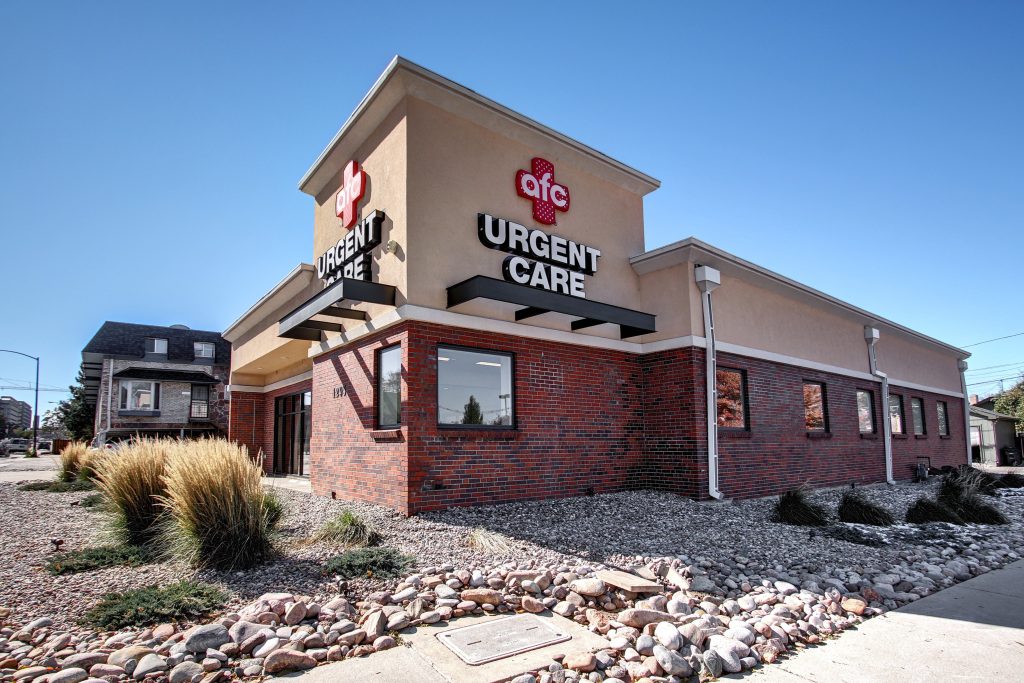 Our AFC Urgent Care Denver Park Hill location provides high-quality urgent care services for patients that reside in Denver's Hale, Congress Park, City Park West and South Park Hill neighborhoods.
The facility is located at 1295 Colorado Blvd. and is a simple drive from most family neighborhoods. AFC Denver Park Hill provides accessible urgent care without the need for an appointment, via our walk-in clinic. Just visit us directly and you can get the care you need in a couple of minutes.
Get urgent care and preventive care at AFC Urgent Care Denver Highlands: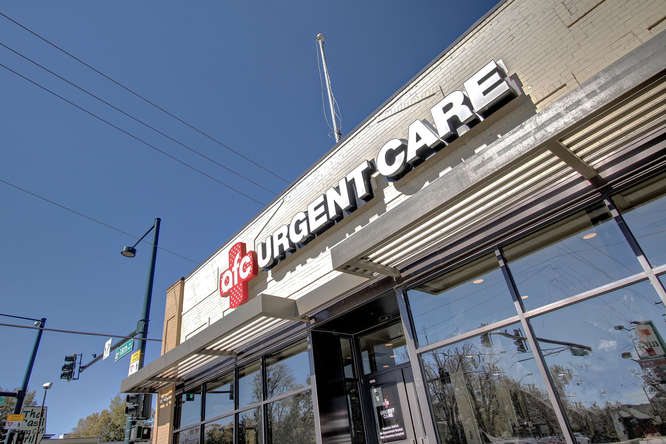 AFC Urgent Care Denver Highlands provides urgent care and preventive services to patients located around Berkeley, CO, Highland, Sunnyside, and West Highland.
Our urgent care center is located at 3800 Irving St. and aims to provide the best in-class medical care for your and your family. Our services include employment physicals, blood tests, lab testing, STD testing, injury treatment, and seasonal illness treatment.
In addition, most patients won't have to break the bank in order to get any of our medical services. AFC Urgent Care Denver locations accept multiple forms of insurance and even offer payment plans and self-pay options for patients that don't have insurance. Even if you are transitioning to a new insurance plan, you can still afford any needed care at our walk-in clinic or urgent care center!
AFC Urgent Care Cherry Creek helps local families access needed healthcare services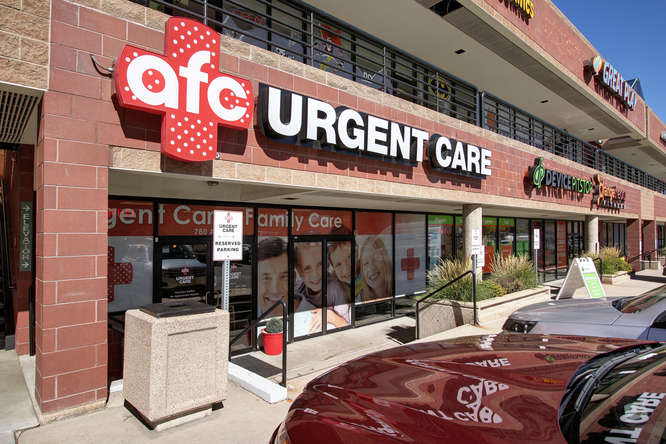 AFC Urgent Care Cherry Creek serves the residents and families of Cody – Merrill, East Hilltop, Belcaro, Virginia Village, and Washington Park. Our facility is just a short drive down S. Colorado Boulevard and is ready to help get you any immediate medical services.
Why wait to get an x-ray when you can just visit AFC Urgent Care and get it completed on the same day? Simply utilize AFC Cherry Creek's walk-in clinic to get any x-rays, lab tests, and diagnostic medical services in just a few minutes.
No matter where you are in the city of Denver, AFC Urgent Care Denver is always around the corner to make sure you get the urgent care services you deserve!