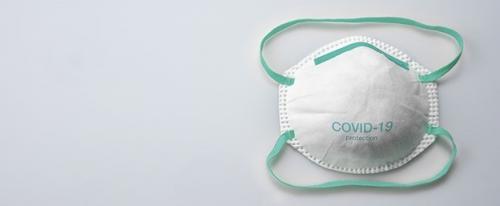 While mask mandates and the many CDC-recommended health-safety precautions do have a big impact on the spread of COVID-19, the risk of getting the virus still exists, unfortunately.
The coronavirus has wreaked havoc on New York, so it's important to take this virus seriously as we work to slow the spread. If you do happen to test positive for the virus, our team at AFC Urgent Care Bronx Webster Ave. is here to walk you through the next steps.
How Serious Is Getting COVID-19?
Let's not sugarcoat it: Hundreds of thousands have died from COVID-19 in the past year. This is the stark reality that many of us have had to face, but the CDC does offer up somewhat of a silver lining.
They state that most people who get COVID-19 will experience mild to moderate respiratory illness but can fully recover at home without requiring special treatment. Because so much is still unknown about the long-term effects of the virus, though, it's important to be proactive about preventing it.
Ways to Lower Your Risk of Getting the Virus
Avoid large gatherings.
Maintain social distance from those who don't live in your immediate household.
Wear a face mask over your nose and mouth in public.
Avoid touching your eyes, nose and mouth with unwashed hands.
What Should I Do Next If I Get Sick?
Unless you experience serious symptoms like severe shortness of breath or a dramatic drop in blood pressure, you typically don't need to do anything other than stay home, drink lots of water and allow your body to rest to recover from the coronavirus. Keep an eye on your body, though, and seek medical attention if you don't feel quite right.
We've listed some other helpful recovery tactics below.
More Ways to Recover From COVID-19
Take over-the-counter medications, such as acetaminophen, when needed.
Stay away from lots of comfort foods. Instead, eat meals containing healthy fruits and vegetables.
Frequently wash your hands with soap and water for at least 20 seconds.
As much as possible, stay in a specific room and away from other people and pets in your home.
We hope this new year is much better than the last for you and yours! Visit our team at AFC Urgent Care Bronx Webster Ave. if you do find yourself feeling under the weather.