It may seem like nothing is within our control right now. But the reality is that there are some things you can still control, including practicing healthy habits that benefit your mind and body.
That's why our team at AFC Urgent Care Bronx Webster Ave. wants to offer some insight into the role your immune system plays and how you can boost it.
Why Is Your Immune System Important?
Your immune system is vital in protecting your body from viruses and bacteria. When your body senses something (like a virus or bacteria) that could be harmful, it attacks it—seeking to remove it from the body.
Therefore, you want to make sure you are doing all you can to improve your immune system so that it can work at an optimal level.
Signs of a Weak Immune System
Autoimmune disorders
Inflammation of the internal organs
Blood disorders or abnormalities like anemia
Digestive issues, such as loss of appetite, diarrhea and abdominal cramping
Growth and developmental delays in infants and children
What Can I Do to Boost My Immune System?
When it comes to your immune system, there are a number of things that you can do in order to give it a boost. For starters, you want to make sure you are getting plenty of sleep each night. Most adults should aim for between seven and nine hours of sleep every night.
You also want to make sure that you are getting at least 30 minutes of exercise a day, as well as staying hydrated throughout the day by sipping on water. There are also certain foods that you can eat that can help you to boost your immune system.
Immune-Boosting Foods
Citrus fruits
Red bell peppers
Broccoli
Garlic
Ginger
Spinach
Yogurt
Almonds
Feeling under the weather? AFC Urgent Care Bronx Webster Ave. is now offering AFC TeleCare services for non-emergency medical needs. Schedule your appointment online.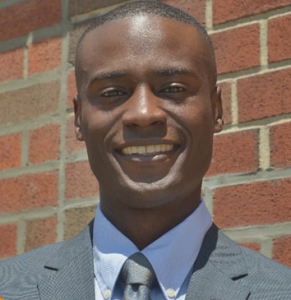 About the Author, Sasha Guillaume, Owner of AFC Urgent Care Bronx Webster Ave
Sasha is a native to Port Chester, NY and studied Syracuse University School of Architecture, where he earned his Bachelor's of Science and a minor in Marketing. Sasha has worked as an architect and project manager for smaller firms, and has worked to grow his mother's local business before transitioning into his new career of managing AFC Urgent Care Bronx Webster Ave. Sasha on the Board of Directors for the Westchester Coalition for the Hungry and Homeless. He was also recognized and named to the 2012 Class of 40-Under-40 by the Westchester Business Council. Sasha strives to deliver the best medical care and looks forward to helping his Bronx community grow.