It is starting to turn into that time of year, when the common cold starts to really appear throughout the community.
Our team at AFC Urgent Care Bronx Webster Ave. wants you to know the signs to look for when it comes to the common cold. Read on as we take a look.
Can I Catch the Common Cold?
The last thing you want to do this fall is catch a cold. However, the common cold is an extremely contagious viral infection that affects a person's upper respiratory tract, in particular the nose.
Since a person can be contagious one day before symptoms begin and around five to seven days after falling ill, it is important for everyone to wash their hands regularly and cover their mouth when sneezing in order to keep illness at bay.
Symptoms of a Common Cold
Cough
Sore throat
Runny nose
Sneezing
Headache
Fever
How Long Does a Cold Last?
Although a person can be contagious for five to seven days, the average length of a common cold is around three days. However, you might feel congested for over a week.
By staying hydrated and resting, you can help to speed the process along so that you can recover from the common cold sooner rather than later.
Ways to Prevent a Common Cold
Wash your hands often.
Avoid touching your face.
Do not smoke.
Wash toys regularly.
Clean surfaces regularly.
Don't share items such as cups or utensils.
Do you think it is something other than the common cold? Stop by AFC Urgent Care Bronx Webster Ave. for a medical evaluation. No appointment is necessary!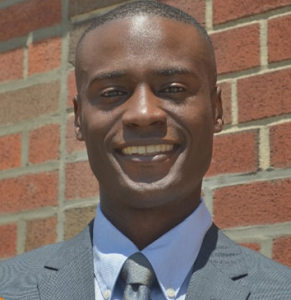 About the Author, Sasha Guillaume, Owner of AFC Urgent Care Bronx Webster Ave
Sasha is a native to Port Chester, NY and studied Syracuse University School of Architecture, where he earned his Bachelor's of Science and a minor in Marketing. Sasha has worked as an architect and project manager for smaller firms, and has worked to grow his mother's local business before transitioning into his new career of managing AFC Urgent Care Bronx Webster Ave. Sasha on the Board of Directors for the Westchester Coalition for the Hungry and Homeless. He was also recognized and named to the 2012 Class of 40-Under-40 by the Westchester Business Council. Sasha strives to deliver the best medical care and looks forward to helping his Bronx community grow.