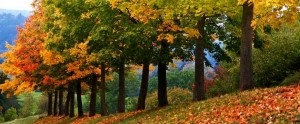 Welcome to "peak week", West Hartford and Farmington Valley residents! Many of us consider this time of year, and this week in particular, the most beautiful time to live in Connecticut.  Here at AFC Urgent Care, we agree, and want to celebrate this beauty, and so, we are launching, the:
First Annual AFC West Hartford Fall Foliage Photo Contest!
Here are the details:
Your pictures should be within the Farmington Valley area. Share your best "peak week" photos on either our Facebook page in the comments under the contest post, (so if you haven't 'Liked' our page yet, now's the time!), or on our Instagram @afcwesthartford.  The winner will receive $100 and the winning photo will be featured in a prominent spot in our urgent care center at 1030 Boulevard, West Hartford.
Snap Away!
*We will be notifying the winner in 2 weeks through Facebook messenger, so make sure to check your notifications regularly.